This conference is a one-day event of roundtable discussions and individual contributions from experts in the field of Artists' Legacies.  The idea for the event stemmed from the organisers' interest in raising awareness of the importance and necessity of providing artists with appropriate protection concerning their legacy and to facilitate the dissemination of culture among the general public and art market professionals.
Ponencias
"Aspectos jurídicos básicos a tener en cuenta en la constitución, conservación y transmisión y gestión de un legado artístico"
Agustín González (abogado de Uría Menéndez) y Gloria Marín (abogada de Uría Menéndez).
"Keeping the Legacy Alive – Strategies for Artists' Estates"
Loreta Würtenberger, Director, Institute for Artists Estates.
"Cómo asegurar el futuro de un legado"
Moderador: José Pérez Santos.
César Antonio Molina, escritor, director de La Casa del Lector y Ex-Ministro de Cultura
Guillermo de Osma, Galerista
Elisa Hernando, Directora de la consultoría Arte Global
Cristina López Royo, restauradora. Socia de CARTA.
"La gestión privada del legado Joan Miró",
Joan Punyet Miró. Legado Joan Miró.
"La gestión de la Fundación César Manrique",
Fundación César Manrique.
"El papel del museo, las galerías y los artistas en la creación y mantenimiento de los legados"
Moderadora: Isabel Durán.
José Lebrero, director del Museo Picasso de Málaga
Concha Jerez, artista
Luis Gordillo, artista
Soledad Lorenzo, galerista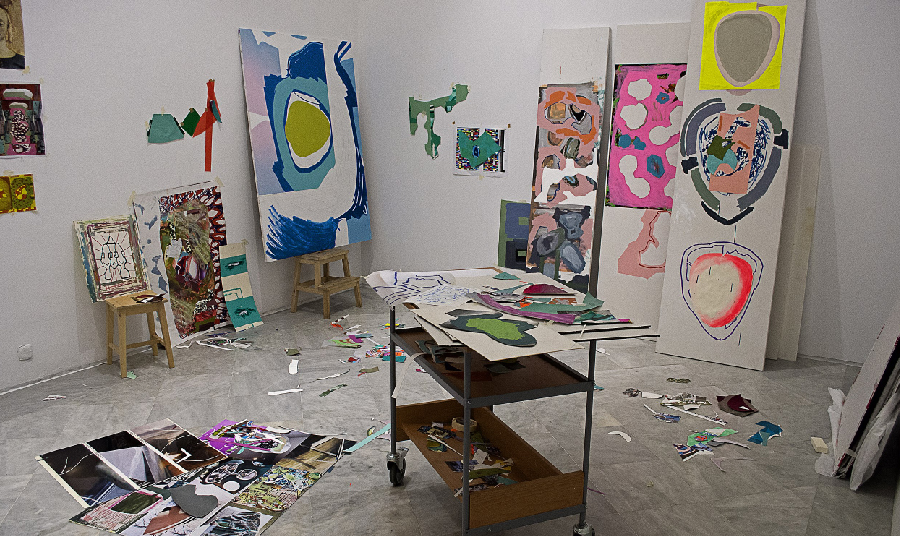 Imagen del estudio del pintor Luis Gordillo